Institute for Free Market Economics (IFME) was established by Kosovo Chamber of Commerce (KCC) in May 2019 pursuant to the Law no. 04 /L-57 on Freedom of Association in Non-Governmental Organizations in the Republic of Kosovo.
The mission of the Institute for Free Market Economics (IFME) is to promote the sustainable economic development of Kosovo based on the private sector philosophy, provide business services, evidence based advocacy for policies in support of a private sector friendly environment in order to enhance competitiveness, export and increase investment
IFME's vision is to have a prominent position in its field, renowned for its quality and reliability in providing support services for entrepreneurship and the private sector development, in collaboration with local and central authorities, donors and other stakeholders. IFME will play an active role in leveraging the results of advocacy research, discussion and public debates to influence the creation of better private sector policie
IFME Institute is engaged in three main areas: a) Research and Advocacy; b) Market Development; c) Training and Consultancy.
Research and Advocacy– One of the main objectives of the institute is to research and advocate in different sectors of the economy for the needs of the business community. IFME provides research and insight into the emerging issues impacting the free enterprise system and the business community. IFME will propose improvement measures that impact the business environment for SMEs, utilize the results of the research to raise debate and address them to the relevant stakeholders: government, assembly, civil society, business associations and international organizations. Politically independent and non-profitable, IFME will discuss research findings through conferences, seminars, media appearances and throughout their website.
In the area of market development, IFME will be engaged in providing technical assistance and knowledge in various sectors, particularly in: manufacturing, food processing, information technology, tourism, real estate, energy efficiency, export, and other programs that support and stimulate the development of export-focused SMEs.
In the field of consulting and training, IFME in cooperation with different institutions/organizations and donor community, will develop and implement projects to support and assist businesses, on corporate governance, strengthening the role of women and young people to develop and start their own businesses through high quality training and consulting in order to build their capacities and skills in different areas.
"We Strongly Believe Women And Youth Economic Empowerment Truly Achieves Economic Growth And Sustainability."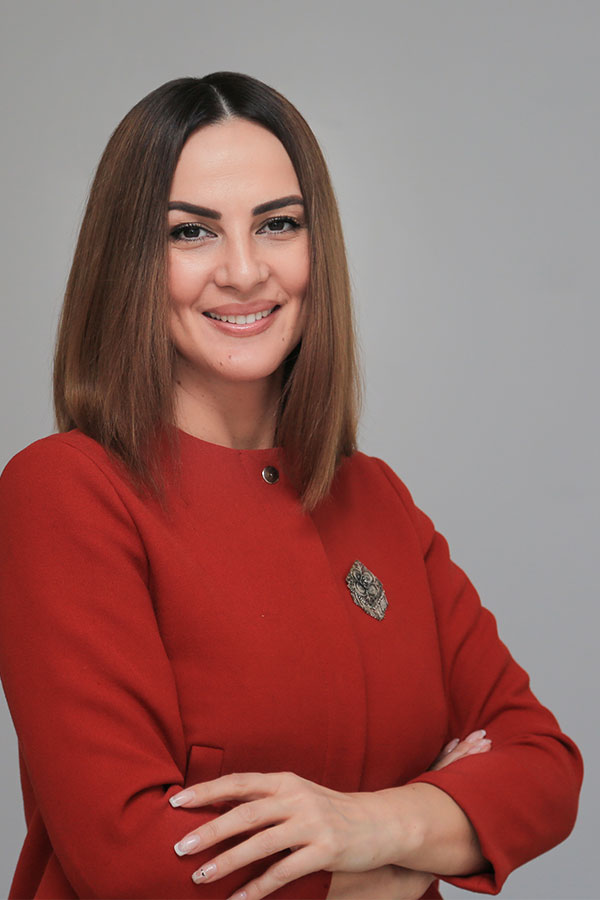 Besa Zogaj Gashi is the Executive Director of IFME, responsible for developing and implementing plans, leading projects, creating long-term strategies, working with, managing networking and representing IFME's interests in public forums.
Mrs, Zogaj Gashi previous engagements were Deputy Minister at Ministry of Economic Development where she managed and coordination several MED projects in the sector of Renewable Energy, Energy Efficiency, Mining sector, Public Enterprises, and ICT sector. While in the position of Deputy Minister together with the World Bank, she initiated and developed the WoW (Women Online Work) project, which was implemented in 9 municipalities, benefiting about 400 young women. The main goal of the initiative was to strengthen the economic role of women, reduce unemployment by focusing on increasing women's opportunities to work remotely online in various profiles such as web development, graphic design, digital marketing, research and introduction of data.
Prior to this, Mrs Zogaj served as Property Tax Advisor, at Project for Continued Improvement of the Property Tax System in Kosova, "ProTax2". A program implemented by Swedish Tax Agency and Ministry of Finance of Republic of Kosovo. During that time, she took care of collecting data from all municipalities of Kosovo on projects planned and implemented by property tax revenue, with the purpose of informing taxpayers. Her role was also to promote the project and train municipal property tax officials on regulations on improving the tax collection process and taxpayer service procedures.
Before the ProTax2 project, she was engaged as an expert and adviser at Growth and Fiscal Stability Initiative Project (GFSI), USAID Program implemented by Deloitte Consulting LLP. In the capacity of an adviser, she assessed Central and Local Government in evaluation public financial management based on Public Expenditure Financial Accountability (PEFA) methodology and providing assistance to the local government in using of the Medium-Term Expenditure Framework (MTEF) as a tool to reflect medium-term economic policy priorities in annual budget allocations.
In addition, Ms. Zogaj Gashi served for nine years as a Researcher at the Riinvest Institute, engaging in several research and consultancy projects related to local economic development.
Overall, having nineteen years of expertise as adviser, researcher, trainer, she delivered quality solutions for various institutions/organizations as: central and local government, NGO-s, private sector, and donor funded organizations.
Mrs. Zogaj Gashi graduated at the University of Prishtina, Faculty of Economy. She has also earned a Master's degree at the Riinvest University.
Mrs. Zogaj Gashi has been giving lectures at UBT-Higher Education Institution since 2015 on subjects such as Public Finance and Economy.
Mrs. Zogaj Gashi was born on June 21st, 1975 in Prishtina.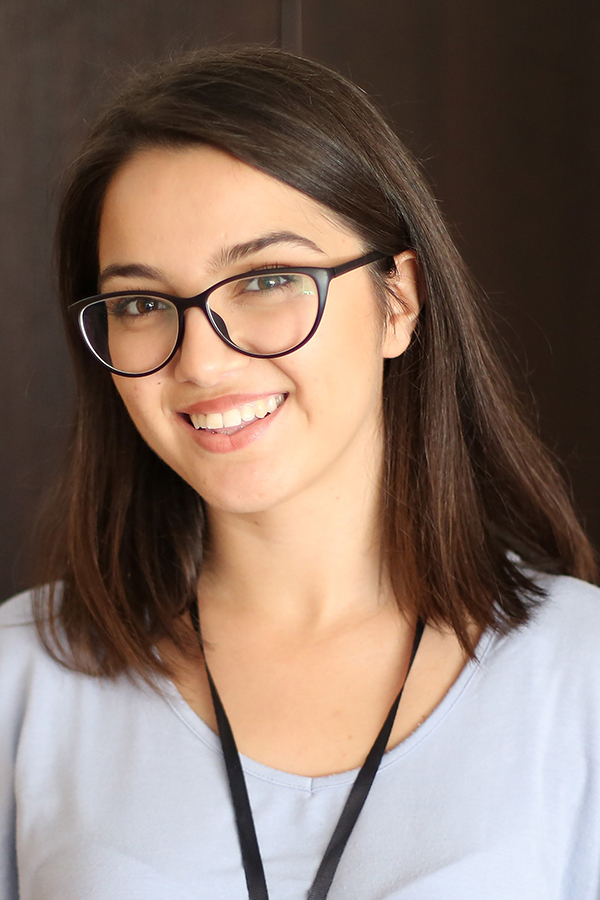 Viola Brahushi is the Project Coordinator at Institute for Free Market Economy (IFME), responsible for coordinating and valuing projects, planning and implementation of activities, as well as participating in research projects and analyzes for private sector.
Viola Brahushi has served as Senior Executive Assistant at the Ministry of European Integration (MEI), where she coordinate and monitor the development of meetings and conferences held by MEI with central and local institutions, as well as heads of foreign organizations in Kosovo, embassies and the Office of European Union in Kosovo. While working at MEI, Viola was part of many meetings with foreign representatives in Kosovo, where she arranged and organized these meetings.
In the field of research Viola has worked before. She was part of the staff of the company KRG-Kosova Realty Group L.L.C, as a researcher in the study "Real Estate Market Analysis in Kosovo" for two consecutive years.
Also in the company KRG-Kosova Realty Group L.L.C worked as an assistant in real estate appraisal.
Viola Brahushi is graduated at ESLG College, program "Real Estate Management and Infrastructure".
Viola Brahushi was born on March 30, 1998, in Gjakova .
The structure of the IFME Board of Directors is composed of 5 members of the Governing Council of KCC-Kosovo Chambers of Commerce (the highest decision-making body in KCC) and at the same time the founder of the institute. The Board of Directors is responsible for selecting the Director, developing the organization's policies, and overseeing and implementing them.
Chairman of the Board of Directors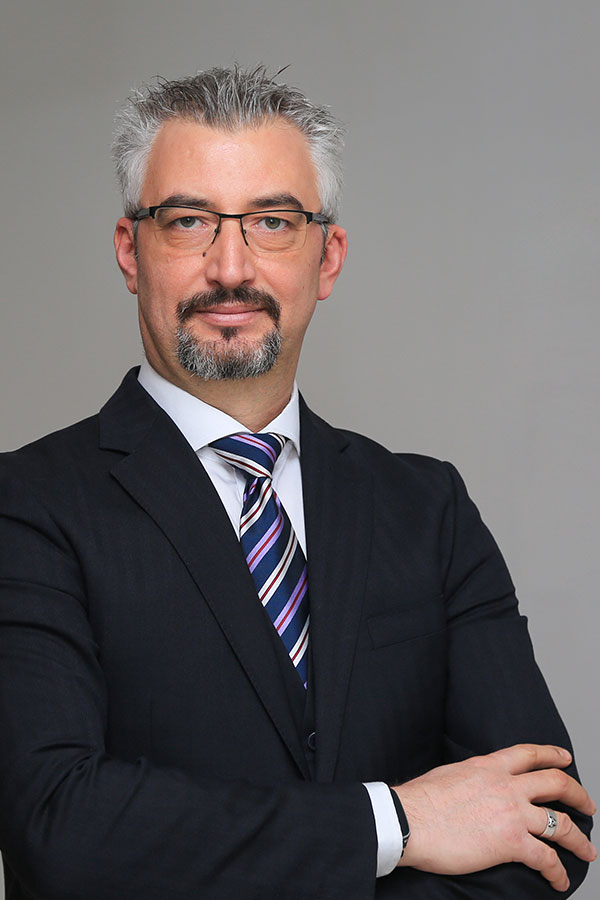 Currently, Gent Sejdiu is Chairman of the Board of Directors of IFME and member of the Governing Council of KCC-Kosovo Chamber of Commerce. He has extensive experience in the field of business development and management. From (2008-2015) worked for Raiffeisen Bank Kosovo J.S.C and Raiffeisen Leasing Kosovo L.L.C as Regional Mortgage Sales Manager and Financial Real Estate Leasing Sales Manager. In 2015 he founded the company KRG-Kosovo Realty Group L.L.C, which is now the leading company in the Republic of Kosovo in the fields of: property and business valuation, real estate market research, economics, finance, insurance and legal matters.
Since 2017 he is Secretary of the Board of the Kosovo Appraiser Association–KAA and a member of the TEGoVA Associates – European Group of Evaluation Associations.
In 2020 Mr. Sejdiu joined "Viva Fresh" Sh.pk one of the largest corporations in the Republic of Kosovo in the position of Sales Development Director.
From 1991 to 2006 he lived and worked in London, United Kingdom.
Born on May the 5th, 1972 in Prishtina, Republic of Kosovo.
Member of the Board of Directors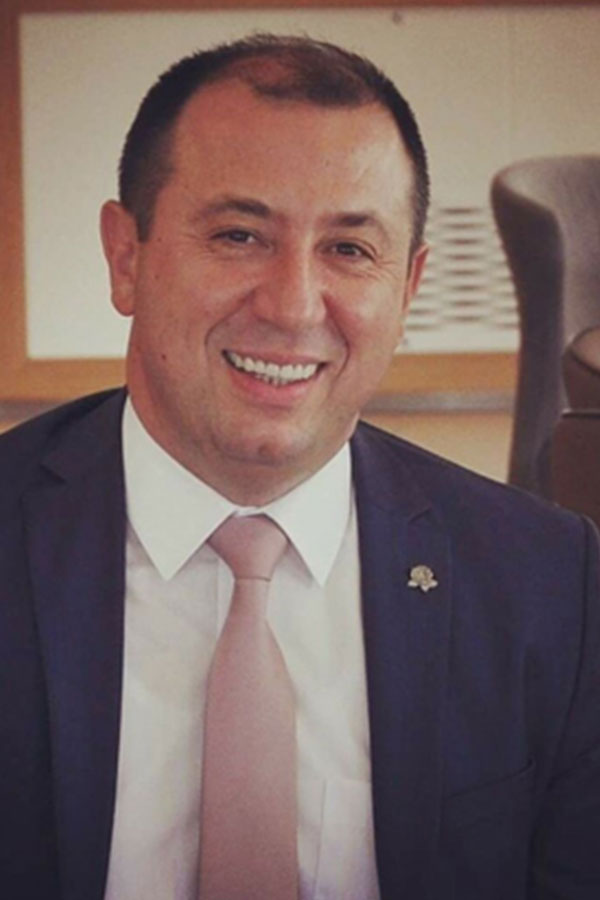 Alajdin Fusha is a member of the Board of Directors of IFME and member of the Governing Council of KCC-Kosovo Chamber of Commerce, with an extensive experience in the field of business development and management. Since 2007, he is CFO- Chief Financial Officer of "Abi" LLC, one of the largest corporate group within Republic of Kosovo.
He is also co-owner of the "ABI Çarshia" shopping centre in Prizren, one of the largest shopping centres in the country and region with a unique and distinctive environment.
With the aim on raising the competitive level of the dairy producers and the development of the dairy industry in Kosovo, in 2005 Mr. Fusha founded the Association of Dairy Producers of Kosovo and is currently the President of the Association. In 2004 he founded the Association of Dairy Processors and is also the Chairman of the Association.
From 1988 to 1992 he lived in the town of Marmara and studied at Marmara University, Turkey.
Born on August 26th, 1975 in Prizren, Republic of Kosovo.
Member of the Board of Directors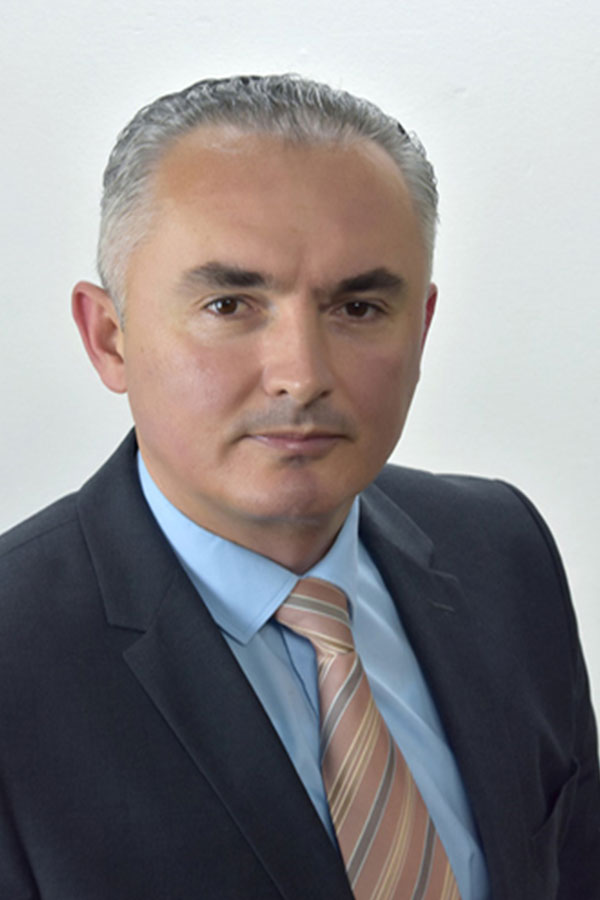 Jeton Vokshi is a member of the Board of Directors of IFME and member of the Governing Council of KCC-Kosovo Chamber of Commerce. Since 2006, he is Forwarding Manager at Intereuropa Kosova L.L.C Public Customs Warehouse Global Logistics Service. Prior to this, Mr. Vokshi worked at Customs Agency, Pejë.
Since 2012, Jeton has been teaching at College "Pjetër Budi" – Higher Education Institution, on subjects such as Practical work on International Freight Forwarding & Customs Procedures.
Since 2008 he is Managing Board Member of the Kosova International and Domestic Forwarders Association- Kosovo Chamber of Commerce.
Mr. Vokshi is certified by IATA for International air cargo transport and trained by Intereuropa d.d. Koper for International Road Transport, specialized in Grupage Cargo (LTL). and managing of Public Customs Warehouse.
From 1998 to 2001 he lived in Norway, worked as assistant, interpreter (Norwegian-Albanian Language), refugee registration clerk and as a representative of the Albanian Refugee Community for Ostvold Region at Norwegian Refugee Camp in Myosin.
Mr. Vokshi is a graduate of the "Pjetër Budi" College, in Customs and International Freight Forwarding. He has also earned a Master's degree from the "Pjetër Budi" College.
Born on July 30th, 1973 in Peja, Republic of Kosovo.
Member of the Board of Directors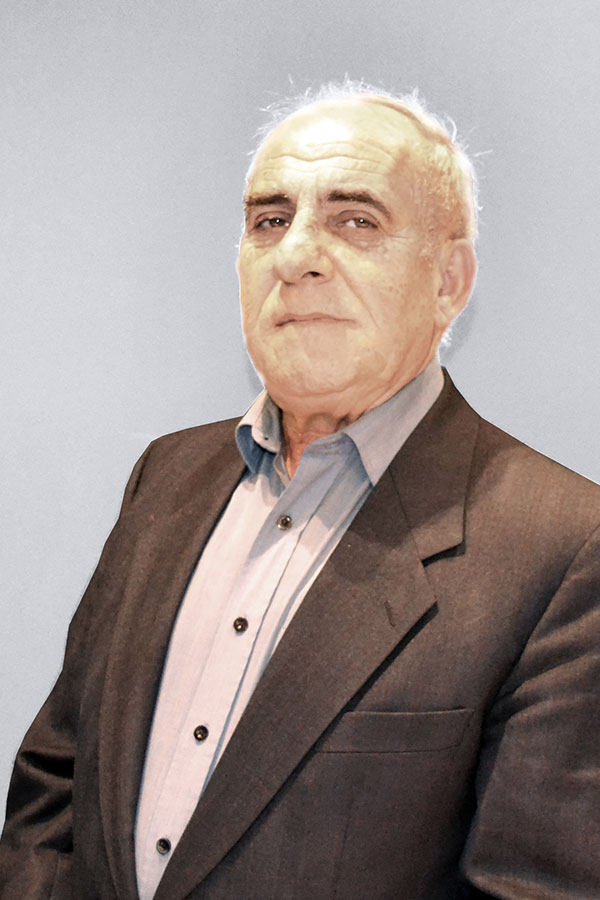 Rexhep Qarkaxhija is a member of the Board of Directors of IFME and member of the Governing Council of KCC-Kosovo Chamber of Commerce, with an extensive experience in the field of business development and management.
Since 2002, he is the leader and owner of "Extra Shped", one of the freight forwarding and logistics companies in the Republic of Kosovo. Also from 1980 to 1990 he was a senior foreign trade official at "Trepça Commerc".
Since 2008 he is a Member of the Board of Directors of the Association of International and Domestic Entrepreneurs of Kosovo – Kosovo Chamber of Commerce.
In 1975 he completed his studies and is a Machine Engineer.
Born on December 23rd, 1953 in Gjakova, Republic of Kosovo
SCIENTIFIC ADVISORY COMMITTEE
The Scientific Advisory Committee is a body that provides strategic and professional advice for academic research and vocational training in order to fulfill the mission of the IFME institute by bringing prestige to the organization. The structure of the IFME Scientific Advisory Committee shall consist of at least three (3) members.
Member of the Scientific Advisory Committee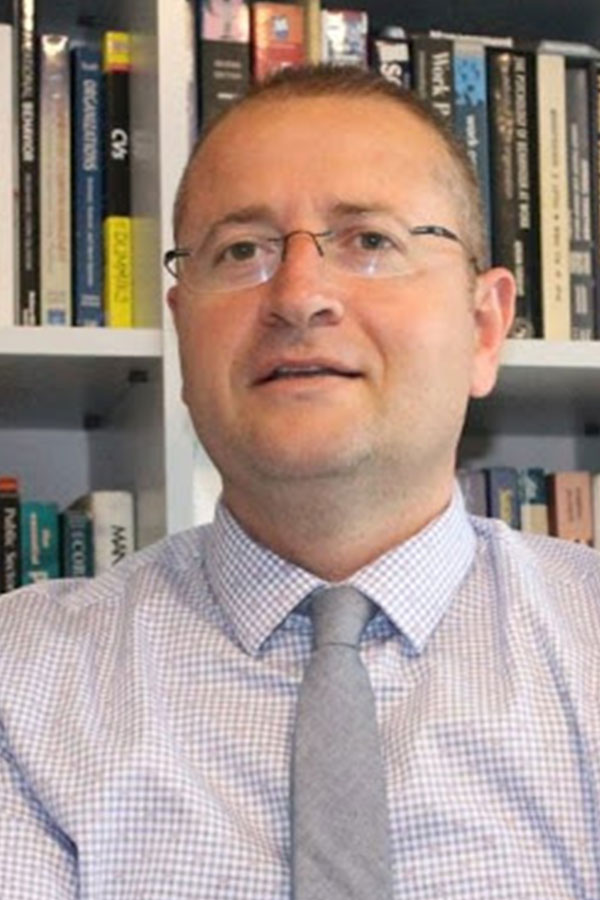 Mr. Krasniqi is the Director of the Business Support Center in Kosovo (BSK). Mr Krasniqi, a Fulbright doctoral researcher, holds an MA and PhD in Economics from Staffordshire University (UK). Lectures on Small Business and Entrepreneurship, Innovation Management and Research Methods at the University of Prishtina in postgraduate and postgraduate studies. His professional career includes teaching and research in entrepreneurship at the Maastricht School of Management (Netherlands), Indiana University (USA) and University of Michigan (USA), University of Staffordshire (UK), Nice University Sophia Antipolis (France), University State University of Tetova (Macedonia), Riinvest Institute for Development Research (Kosovo). He has written several books, numerous research reports and consulting assignments. His research work in the fields of entrepreneurship, SMEs, transition economies has appeared in international journals such as Int Entrep Manag J, IJEBR, Econ Syst, Post-communist economies. Krasniqi is a senior editor at the International Journal of Emerging Markets.
Mr. Krasniqi has worked on several regional projects funded by the European Commission in Brussels, GIZ and the Regional Cooperation Council, mainly in the areas of economic, investment and trade in the Western Balkan countries. He has been involved in leading several development strategies at national and regional level. Mr. Krasniqi has a wide range of work experience in government, public and private sectors as a manager, consultant and entrepreneur. Worked at the Ministry of Trade and Industry and held the management position as a member of the Board of Directors at Pristina International Airport in Kosovo. Mr. Krasniqi previously owned and operated a family business successfully. He has extensive experience as a freelance consultant and trainer for local and international private companies, government and international donor organizations. Mr. Krasniqi is certified as a Management Consultant by the International Council of Management Institutes.
Born on October 19th , 1978 in Prishtina, Republic of Kosovo.
Member of the Scientific Advisory Committee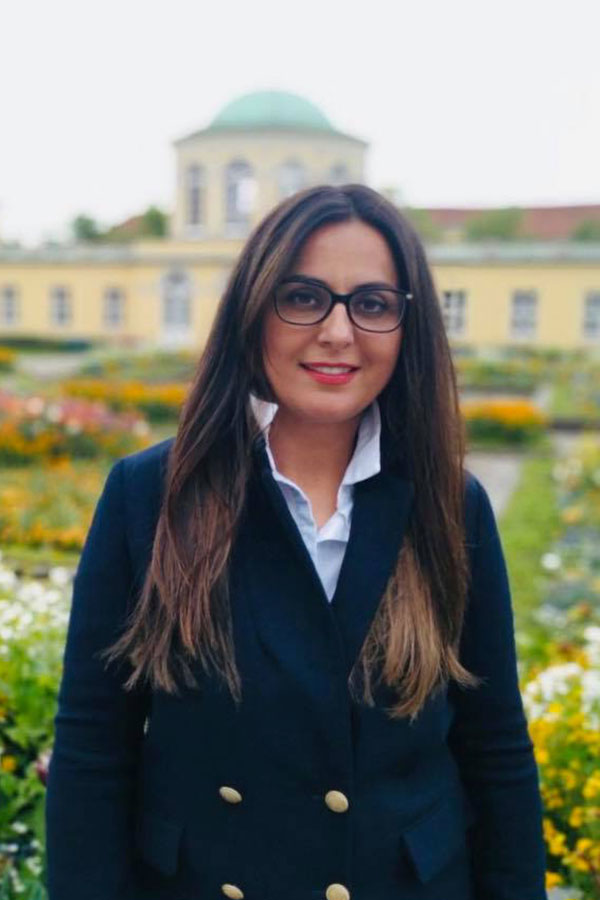 Jehona Lushaku Sadriu is a professor at the University of Prishtina, Department of Political Science. She has completed her doctoral studies at the University of Hanover on the topic 'Europeanization through conditionality and deliberation'. While a Konrad Adenauer Stifting Fellow, she studied European Integration at the Jean Monnet Center in Germany, and her basic studies in political science and German language and literature at the University of Pristina. For four years she was the Director of International Cooperation at the University of Prishtina and then managed the Austrian project of the European Agency, KAIP for higher education in Kosovo. She served as UNDP European Integration Advisor in the Ministry of Justice between 2011-2018.
Currently, she is committed to internationalizing Kosovo Higher Education by leading the European Erasmus + Program as National Coordinator for Kosovo. She has lectured and been part of research projects at international universities such as the University of Salzburg and Hannover. He has also published the book 'Europeanisation through conditionality and deliberation in the Enlargement process' in Switzerland by LIT Verlag. She is the author of a book in Albanian published by Konrad Adenauer Stiftung entitled 'The European Union.
Born on June 9th, 1980 in Prishtina, Republic of Kosovo.
Member of the Scientific Advisory Committee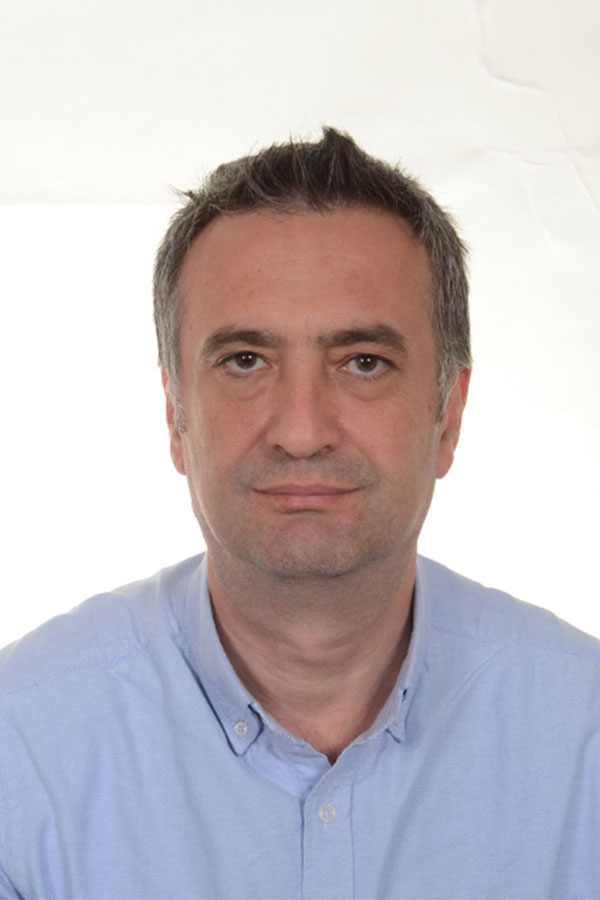 Associate Professor Visar Hoxha who has ten years of experience in teaching, consulting and research in the field of real estate, sustainable energy buildings and sustainable energy modeling. Possesses thirteen years of experience in managing international companies with international partner institutions. Mr. Hoxha's experience includes ten years of teaching, six years of research and ten years of consulting. Professor Hoxha has also been Dean of ESLG College since 2010 and since October 1, 2019, he has been serving as Rector of ESLG College.
Mr. Hoxha has extensive professional and managerial experience in several important projects:
• Management of the project "Sustainable Energy Efficient Buildings" funded by the HERD Program of the Ministry of Foreign Affairs of the Kingdom of Norway implemented by ESLG College and the Norwegian University of Science and Technology;
• Establishment and accreditation of the Energy Management study program in cooperation with the Norwegian University of Science and Technology;
• Purchase and administration of the largest Post and Telecom Supplementary Pension Fund of Kosovo and KEK while acting as Chief Investment Officer of the Kosovo Pension Fund;
• Managing a $ 100 million private equity portfolio while working for Lehman Brothers New York affiliate 2007-2008.
Mr. Hoxha has provided professional advice on several projects, such as: Land Cadastre Reform at GIZ; Municipal Cadastral Offices in Kosovo; Association of Kosovo Real Estate Agencies; Kosovo Researchers' Association; Association of Kosovo Assessors.
Mr. Hoxha is also a member of the Scientific Committee, CIRRE Annual Interdisciplinary Research Conference on Real Estate (www.cirre.eu/committee)
Born on December 30th, 1973, in Prishtina, Republic of Kosovo.
Member of the Scientific Advisory Committee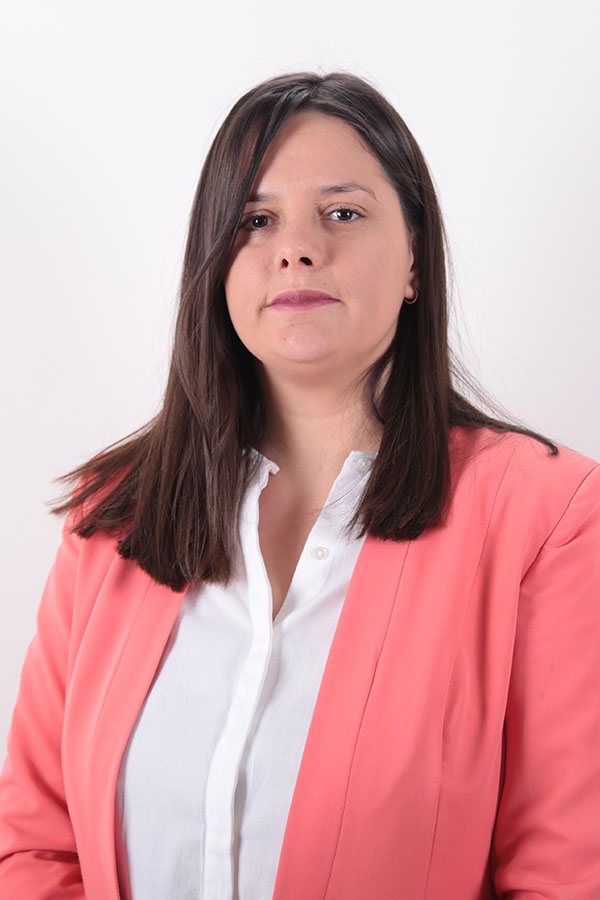 Krenare PIREVA NUCIis full-time senior lecturer, in Faculty of Computer Science and Engineering at UBT (Kosova). Currently she is visiting lecturer in University of Tirana (Albania), in Applied Informatics, and mentoring Master Thesis in Linnaeus University (Sweden), in Faculty of Technology.
She holds a PhD and Master degree in Computer Science, from University of Sheffield. And her main interests relay in Artificial Intelligence domain, and especially the applied techniques of AI in education domain.
She has participated and published in a number of research paper in collaboration with number of Universities nationally and globally. Lately in UBT she is certified in IPMA International Project Management Association, Level D.  
IFME brings together leading experts from all over the Kosovo and other countries who provide the highest quality research, policy recommendations, and analysis on a full range of public policy issues.